We took 3 of world's best coffee producers from of Asia, Africa and South America, and package them into convenient drip bags for you to carry along. Now to enjoy the aroma of the world, you just open the packaging and pour hot water as shown in video below.
Why buy from us?
We roast only what we immediately need and age the rest.
We ship 3 times a week to make sure you get your product quick!
Reliable payment providers such as Grab, Atome, Touch & Go and of course Master and VISA are accepted
With our special aging process, you don't have to add cream and sweetener to drink our coffee
Great for those who want to try out specialty coffee for the first time. This starter pack consist of the following top sellers in 3 drip bags each from different parts of the world
You can choose a package of 9, 12, 18, 30, 50 or 100 drip bags.
*You can place remark to choose flavours
Share
查看完整資訊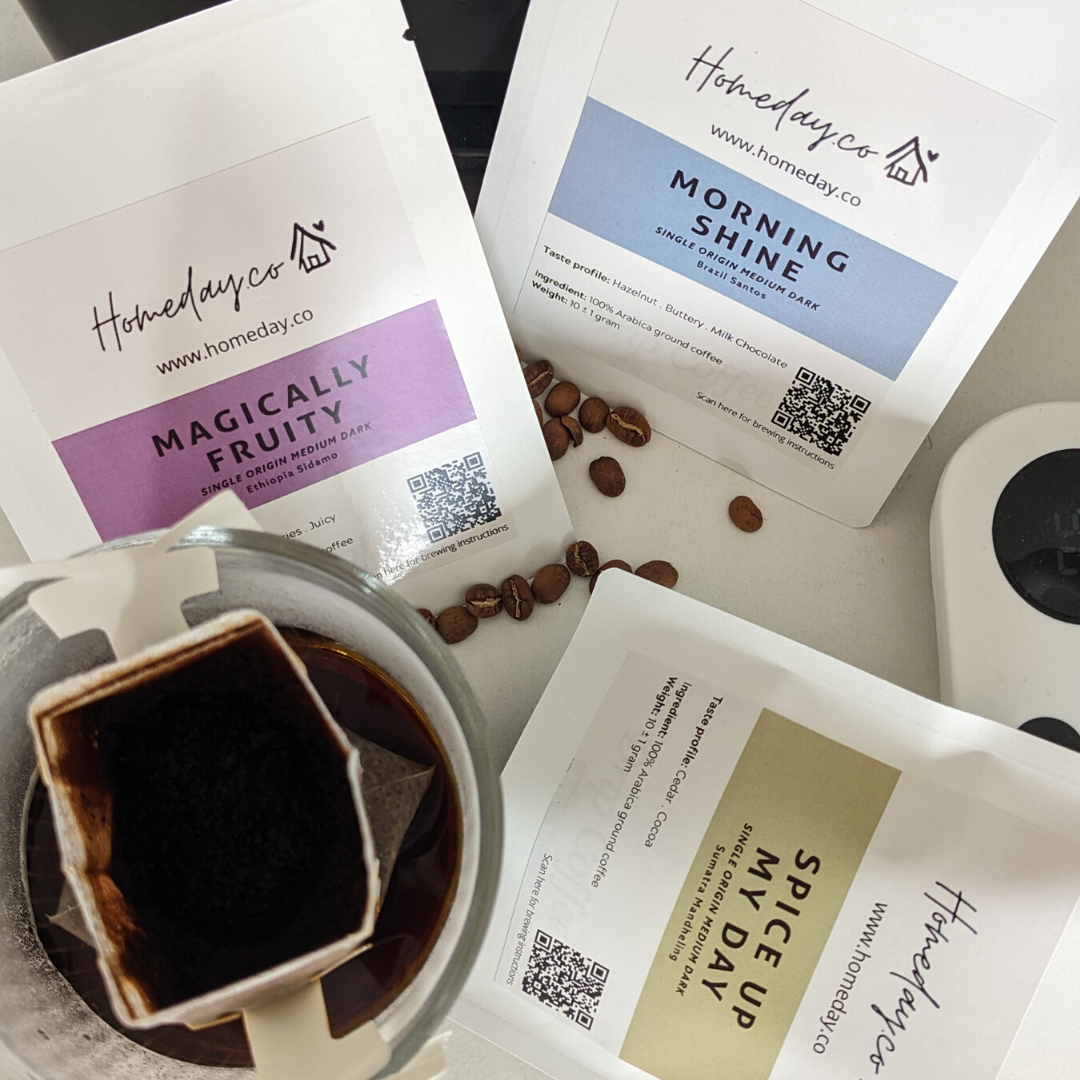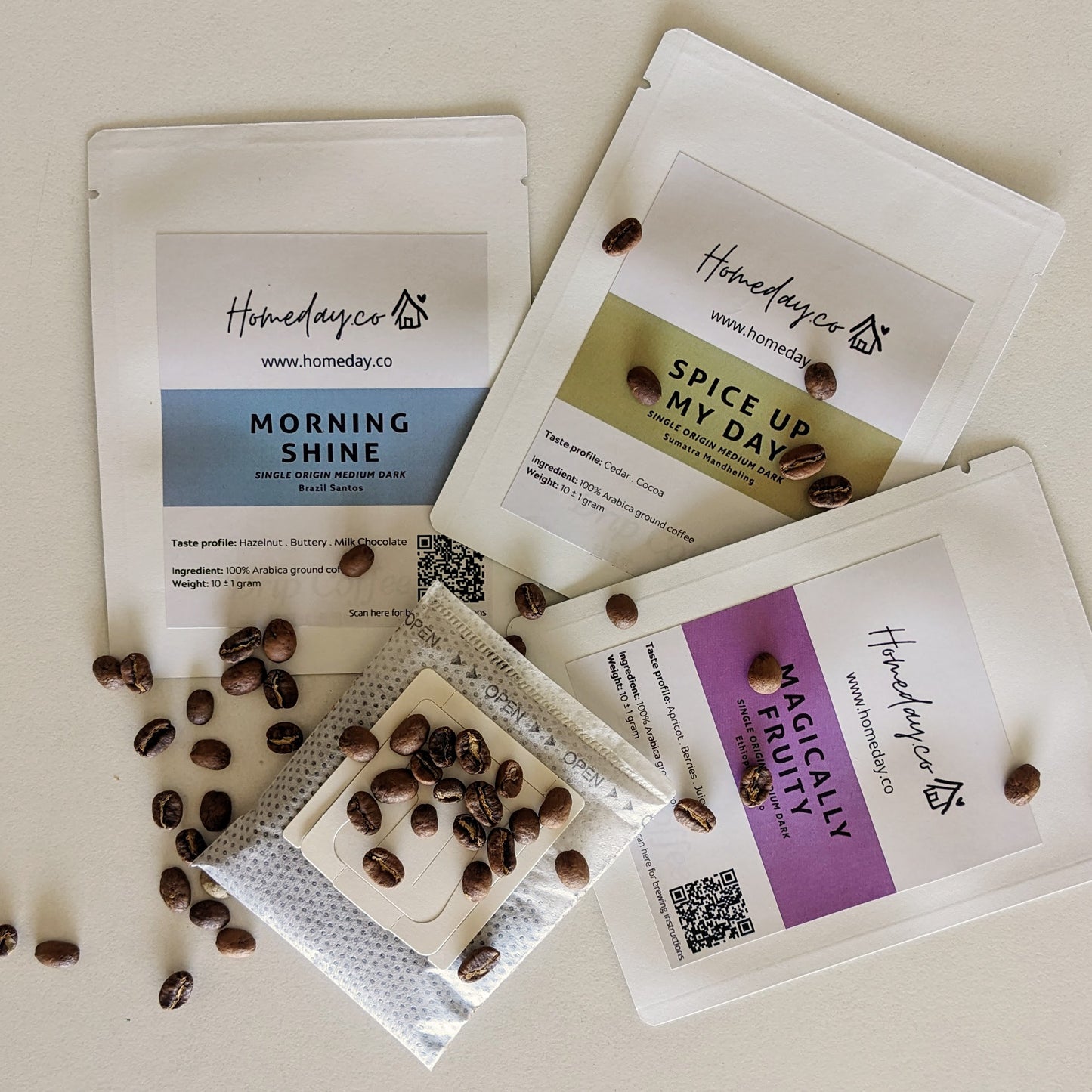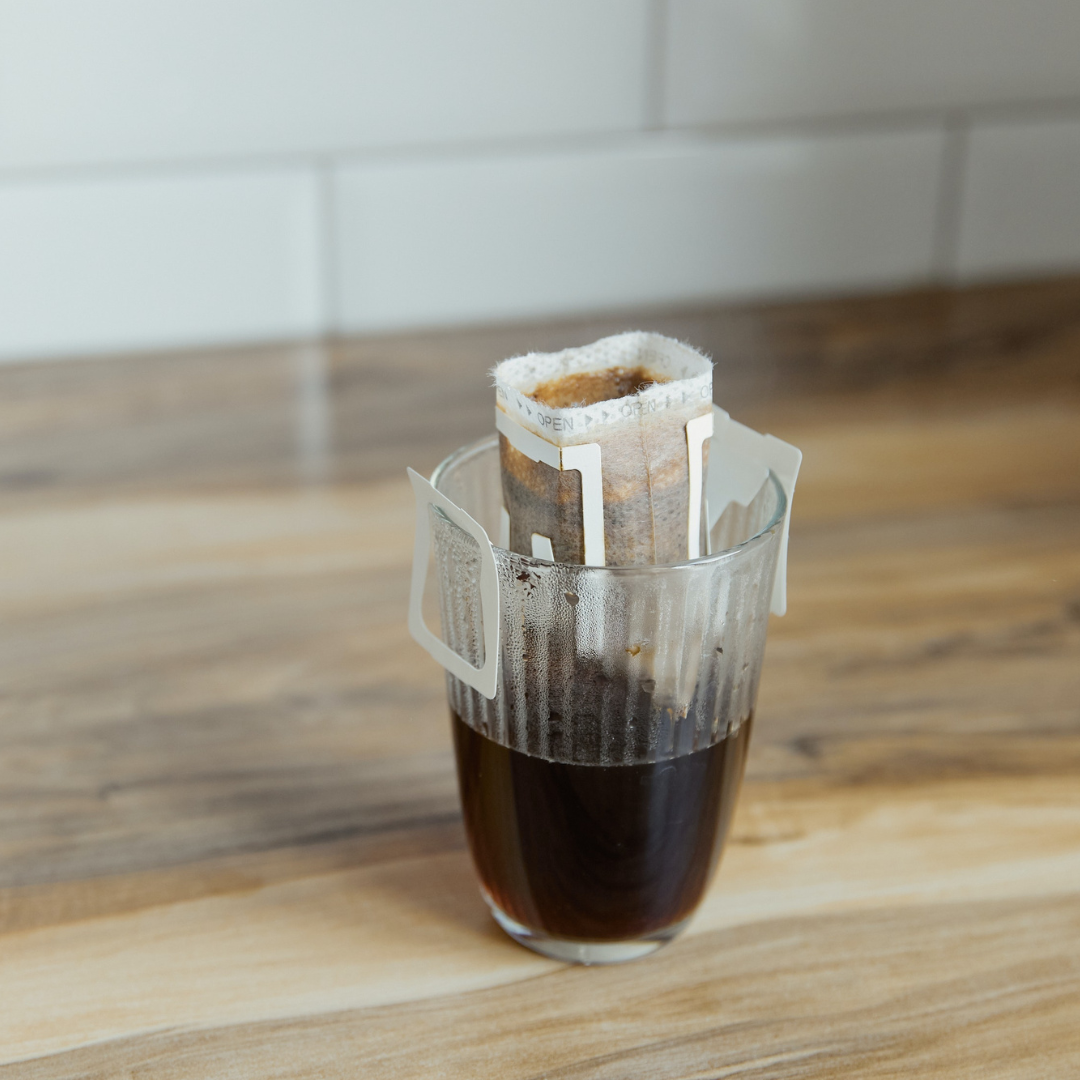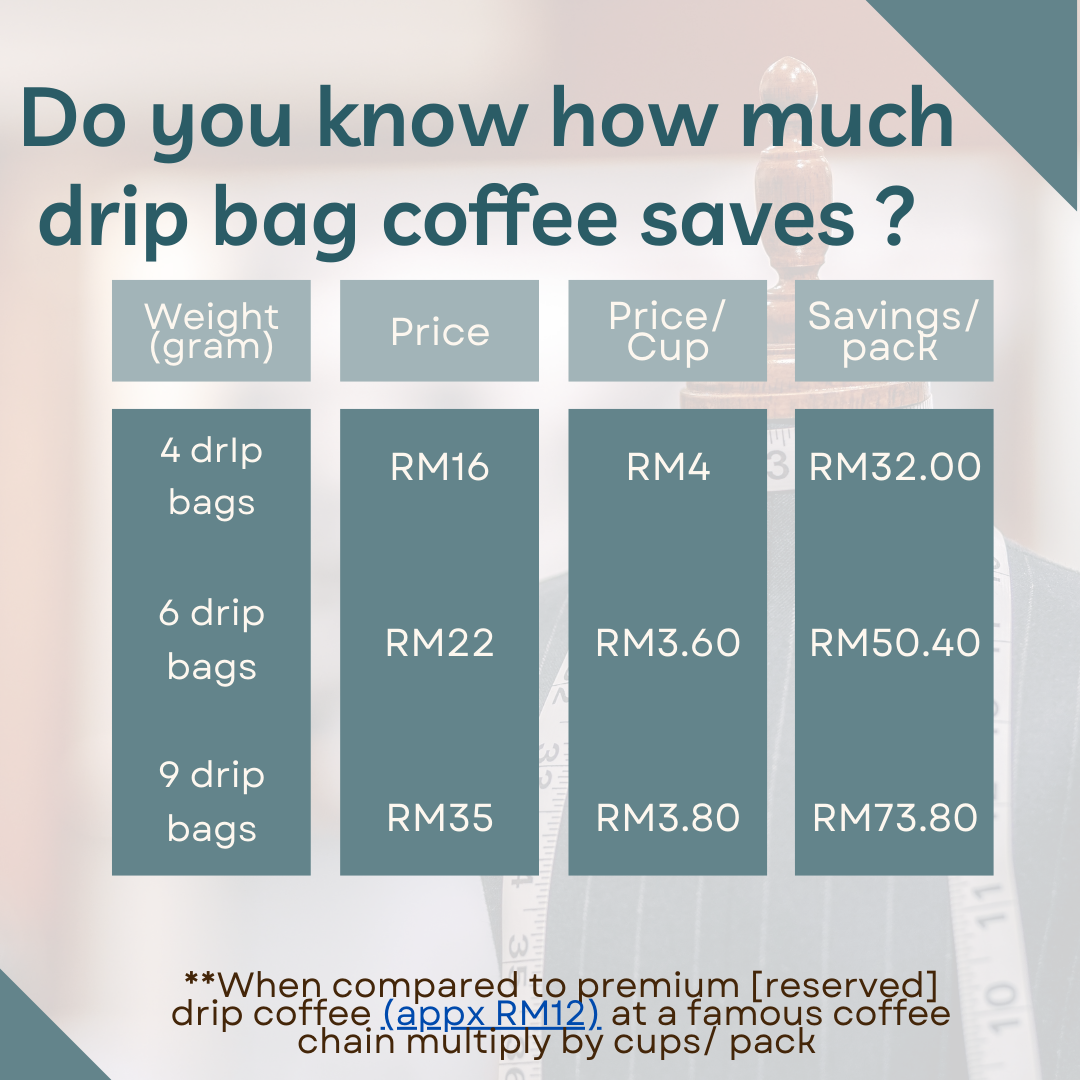 What customers said
Amy Ewe

My first Homeday product was coffee bean gifted from a friend. I've been ordering from them every month since!

Zac Lin

Coffee lover and a satisfied customer

so far. I hope you have more products soon. Save a lot of hassles and super convenient with subscription ~

Crystal Lam

I started my journey with Homeday.co with their best seller bean "Morning Shine" and it never fail to impress me! If you are like me, prefer a lesser acidity coffee in the morning, you should start your day with Morning Shine!
Good Quality

We source only the best wholesome products we will use ourselves

Free Delivery

Send to your door step FREE when you buy above RM70!

Great Deals

We deal direct with manufacturers so you can get the best price possible!

Pay Anyway You Want

We accept a wide range of payment options including subcription and pay later!